Domestic Strength Training Power Frame offers a simple but effective approach to strength training at home
---
A domestic strength training power frame is a multi-station gym system designed for comprehensive strength training at home. It consists of a sturdy steel frame, pulleys, weight stacks, and attachments that allow a variety of exercises targeting all major mus cle groups. The power frame provides an all-in-one strength training solution for small spaces like apartments, condos and home gyms.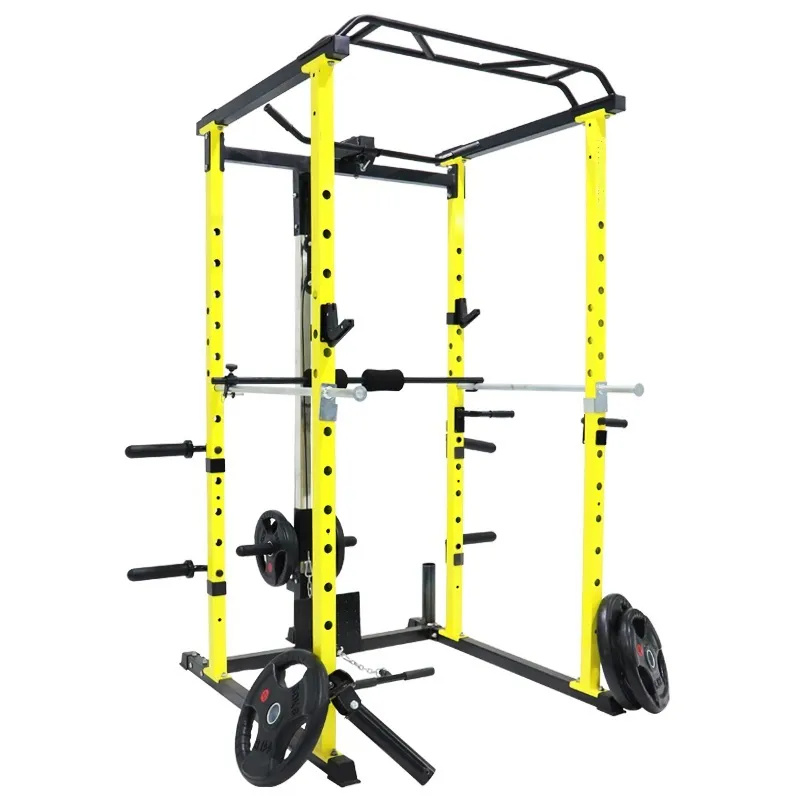 The Domestic Strength Training Power Frame uses adjustable pulleys and stainless steel weight stacks as a versatile resistance mechanism for both upper and lower body workouts. It typically includes attachments such as lat pull-down bars, chest press benches, c able handles, leg extension bars and triceps ropes. Some models also incorporate functional training attachments like battle ropes, climbing ropes and punching bags for high-intensity cardio exercises. The upright station design takes minimal floor space while providing numerous exercise options.
Domestic Strength Training Power Frame provide a simple but effective alternative to large gym equipment for at-home strength training. They are more budget-friendly, portable and easier to assemble than commercial multi-gyms. The compact and customizable designs suit a variety of fitness levels and needs within the constraints of small home spaces. However, the lower weight capacities and fewer exercise stations mean they may not adequately challenge some high-performance athletes or bodybuilders.